BLIZZARD® SECURITY GUARD Anti-Theft System: A Safe and Secure Way to Electronically Lock Your Snow Plow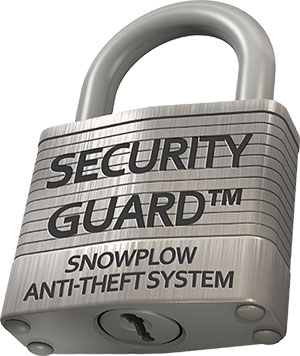 With the frequency of snowplow thefts on the rise, the BLIZZARD SECURITY GUARD system provides an additional layer of protection.
The SECURITY GUARD system was developed as an electrical anti-theft system that provides a deterrent from theft and/or non-permitted use. It's included at no additional cost on most new BLIZZARD model snowplows. SECURITY GUARD snowplow anti-theft system allows the operator to electronically lock the snowplow's hydraulic function to render the plow inoperable.
Unlike physical locks that can be cut or removed, the SECURITY GUARD snowplow anti-theft system uses the snowplow's electrical system, synchronizing the control and the plow to lock down the electrical functionality and prevent unwanted users from activating the snowplow.
For additional information on all BLIZZARD plows visit the snowplow showroom.